St. John USVI Boat Charters
Explore the beauty of the tropics with St. John USVI boat charters. St. John Tour offers charter boat services tailored to all kinds of experiences. We have everything from sailing charters around St John USVI and British VI waters to power boats, snorkeling and scuba trips, and even romantic sunset cruises. For more details about these charters on St. John, US Virgin Islands, click on any of the boats or links below.
St. John does not require a passport as it is a U.S. territory,
You will need a passport if you are planning a charter trip stopping in the BVI.
Types of St. John USVI Charter Boats:
Power Boat Charters
Cruise across the deep blue waters and visit various exciting destinations with one of our speedy power boat charters. These charters include breakfast, lunch, an open bar, and more. Book yours today!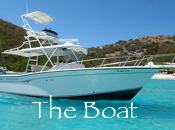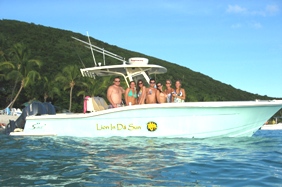 Power Boat Charters to the BVI
Do you want to explore the British Virgin Islands in comfort? Then, you'll want to reserve one of our luxurious power boat charters at the BVI!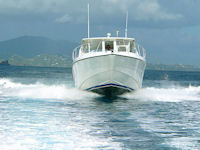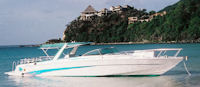 Sailing Charters
Our sunset sailing charters create the best and most romantic memories. With open bars, stunning sunset vistas, and various appetizers, our sunset sailing St. John USVI boat charters are the perfect way to spend the day with that special someone in your life.
Snorkel/Scuba Charters
Discover what lies beneath the waves when you book one of our snorkeling St. John USVI boat charters. We have four vessels to choose from for an exciting day of snorkeling around the different islands. Our tours even allow you and your family to snorkel in the National Park on St. John Virgin Islands.