Tropical Blessings

Luxury Condominium
at Palm Terrace
2000 sq ft

Frank Bay Location

Offering You a Chance to Enjoy the Tropical Vacation of Your Dreams

Each city is a wonderful, but sometimes you just need to get away from it all.
At Tropical Blessings, you'll find yourself in a private enclave of only six luxury vacation condominiums tucked away on a quaint island lane in a safe and quiet neighborhood, just far enough away from the maddening crowd. There's a convenient off street parking space for your rental, and it's only a 10-minute stroll to Cruz Bay. We think you'll agree that our pristine accommodations are the ideal location for a Caribbean vacation. Discover perfection for yourself.

Spectacular Views of Turner Bay and Beyond Frank Bay to St. Thomas.
Fabulous Location—Five-Minute Walk to the Beach and 10 Minutes to Town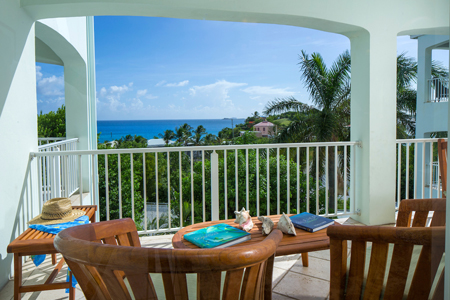 Be prepared to feel like you have arrived at your home away from home when you walk through the doors of Tropical Blessings. The owners actually discovered St John 30 years ago, promptly fell entirely in love with the island, moved there for over a decade, and pretty much knew from day one that owning a beautiful place on St. John was very high on their bucket list.
One might say that it's good policy to believe in miracles. The owners were finally able to chase that dream and when they finally walked through the doors of Tropical Blessings, they knew that they had finally discovered their own special St. John place at last.
The result of a dream come true has translated into accommodations that have been appointed with pride in particularly thoughtful, detailed, artistic, and personal ways. No predictable interiors here. Decorating Tropical Blessings has been a joy for the owners who trust that guests will appreciate deliberate uses of color, judicious choices of furnishings and accoutrements, touches of whimsy, and their clearly predominant preference for exceptionally fine quality. The ambiance of Tropical Blessings reflects a delight in its interior and it is the owner's intention that guests discover that delight to be entirely contagious.
The open design of the great room includes a very generously equipped gourmet kitchen. One has the option of getting into some serious cooking here. You will find a generous abundance of cookware, dish ware, flat ware, mixing bowls, utensils, china, linens, and a collection of useful kitchen gadgets. You'll even find a copy of the Joy of Cooking in case you need to make hollandaise sauce and can't for the life of you remember how. Of course there's the prerequisite coffee maker, a very nice toaster, and a built in microwave. The appliances and mahogany cabinetry are appropriately high end, and the owner has provided a generous selection of spices for your in-house culinary endeavors. These spices will undoubtedly prove useful too if you decide to make use of one of two gas grilles on the pool terrace.
A long granite breakfast bar separates the kitchen from the rest of the great room, the open space of which makes both the living area and the dining area seem distinctly defined but harmoniously included as the other major sections of this spacious island living design.
The living area carries forward the overall comfortable tropical theme. Sofa and love seat, accompanied by a custom chair and other beautiful accent furniture make this a great place relax to and visit and maybe watch a movie on the 50' flat screen TV. From this living area, as is also true of the adjoining dining area, one need only open the sliders out onto the balcony. From here one is mesmerized by views of Turner Bay with images of French Cap and Great St. James in the distance. One can also turn and catch views of St. Thomas, too, portions of it visible across the way beyond the wildlife bird sanctuary and Frank Bay. The views are pretty spectacular, and on top of that you need walk only about two blocks to set foot on the small beach at Frank Bay, rarely occupied by more than a few, and a pretty good snorkeling spot.
The indoor dining area is simple and lovely and that beautiful table comfortably seats six for a nicely prepared dinner. If you prefer to be more casual, step outside again onto that main balcony and you can set the teak table to enjoy any meal as the gentle Caribbean breezes drift by. The main balcony also includes a sitting area, also furnished with teak, just a nice place to sit with or without a beverage and feel, without doubt, entirely content.
The three bedrooms at Tropical Blessings are each so appealing, all decorated so individually, imaginatively, personally, and colorfully, whether it be the stunning master suite with king bed and private balcony for two, the Coral Room with two queen beds, or the charming Aqua Room with two twin beds that can easily be converted to a king. Each bedroom has its own private bath with a large walk in shower.
Outside the Aqua Room a custom office nook and lending library area has been built in with a wide and varied selection of books to choose from and a beautiful custom desk surface where you can work comfortably, or at least spread the work out, look at it, then put it away without guilt since at least you did look at it. Don't forget: didn't you come to forget?

At Tropical Blessings you will find yourself in a private enclave of only six luxury condominium villas tucked away on a quaint island lane in a very safe and quiet neighborhood. Just far enough away from the maddening crowd. Convenient off street parking, but only a 10 minute stroll into Cruz Bay. Pristine accommodations in an ideal location. We think it's pretty close to perfect and we invite you to come discover that for yourselves.

Main House
Guests

Beds

Bedrooms

Baths

6

1 king
2 queen
2 twin / single

3

3
Minimum stay 5 to 10 nights
Rates

Season

Dates

Price/ night

Min Stay

Lazy days of Summer

Jun 16 2017 - Jun 28 2017

$435

5

Carnival Special

Jun 29 2017 - Jul 5 2017

$385

5

Splash into Paradise

Jul 6 2017 - Aug 31 2017

$435

5

Solitude on St. John

Sep 1 2017 - Oct 31 2017

$385

5

Fall into savings

Nov 1 2017 - Nov 17 2017

$435

5

Give Thanks and Celebrate

Nov 18 2017 - Nov 25 2017

$500

7

Quiet Bliss in Paradise

Nov 26 2017 - Dec 18 2017

$435

5

Holiday Season

Dec 19 2017 - Jan 5 2018

$650

10

Celebrate Paradise

Jan 6 2018 - Apr 14 2018

$595

7

Splash into Paradise 2018

Apr 15 2018 - Jul 31 2018

$450

5

Paradise Found

Aug 1 2018 - Nov 16 2018

$435

5

Give Thanks & Celebrate 2018

Nov 17 2018 - Nov 24 2018

$525

5

St. John Magic

Nov 25 2018 - Dec 13 2018

$435

5

Pre Holiday

Dec 14 2018 - Dec 21 2018

$595

7

Holiday Season 2018

Dec 22 2018 - Jan 5 2019

$700

10

ABOVE PRICES DO NOT INCLUDE:
12.5% V.I. HOTEL TAX.
$75 Cleaning Fee
$75 No-Refund Security Fee

Payments by personal or bankcheck, or cc payments with "Book-it-Now."
Children under 12 not permitted at the property
No Pets allowed
No smoking permitted
Wheelchair Inaccessible

In season:one week minimum stay
Off season: five night minimum stay
Holiday dates: 10 night minimum stay

No refund of first deposit if reservation cancelled less than 60 days prior to arrival.
100% refund if canceled at least 60 days before arrival date.

Check-in time no sooner than 3PM, Check-out time no later than 10AM
RENTAL AGREEMENT and ARRIVAL GUIDE WILL BE SENT TO YOU AFTER YOU MAKE RESERVATION. You will be met by wonderful people when you reach St. John. They will escort you to Tropical Blessings and you'll get a very nice orientation of your accommodations and an overall all island orientation, an update if you're an old timer. Mary and Martin will contact you about a week before you travel to coordinate pick up details and they warmly look forward to assisting you should you need them during your stay.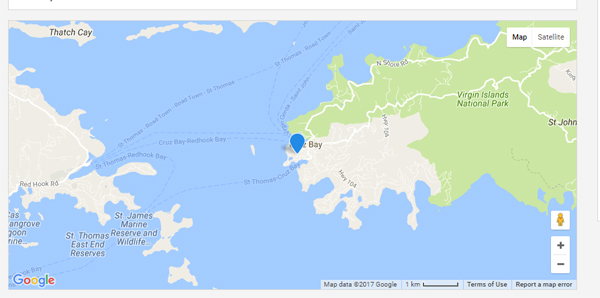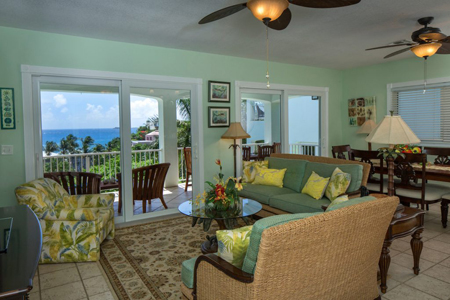 The Great Room has a spacious open design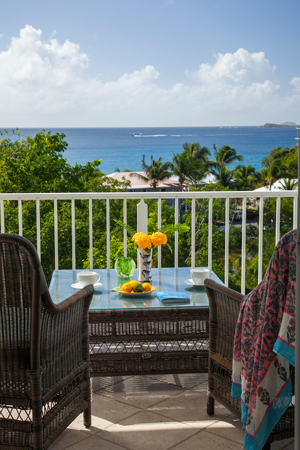 A balcony designed for two is a perfect place to sip your morning coffee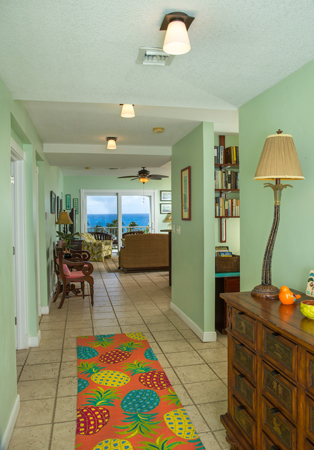 Step through the door and feel welcomed into your own paradise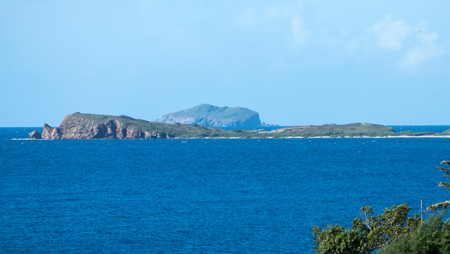 You'll feel instantly drawn to the expansive view of Turner Bay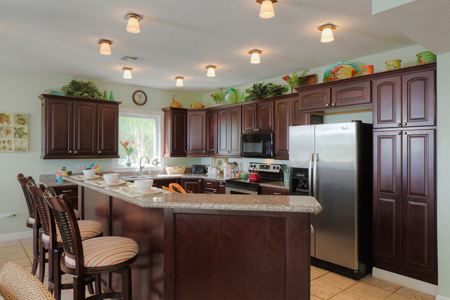 An exceptionally well stocked gourmet kitchen will please all cooks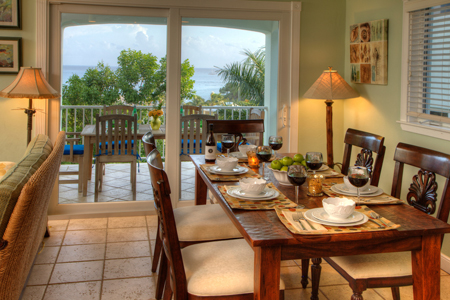 Perhaps you'll set the dining table and enjoy a lovely dinner together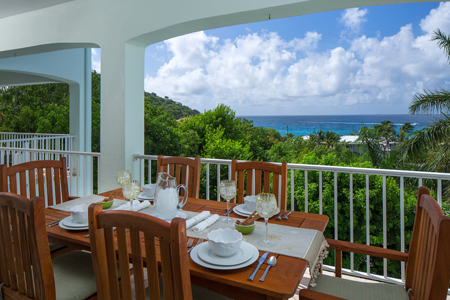 Dining alfresco on the main balcony is always such a pleasure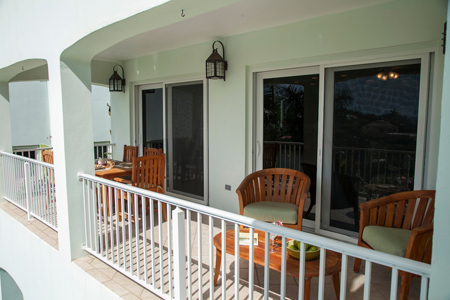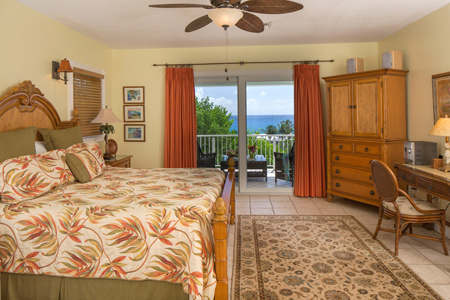 The Master Bedroom with a king bed is sumptuous and inviting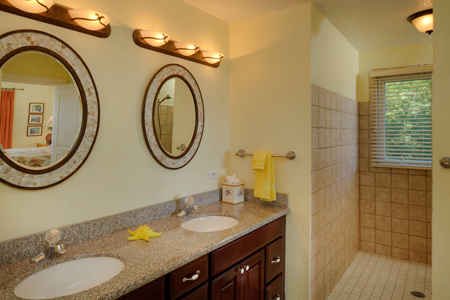 There are three bathrooms, all with walk in showers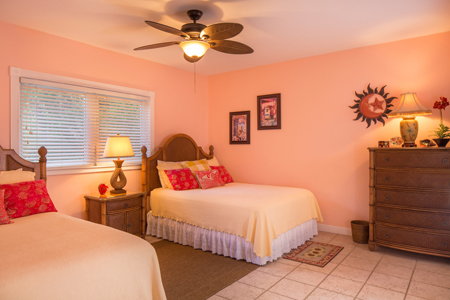 The warm and cozy Coral room has two queen beds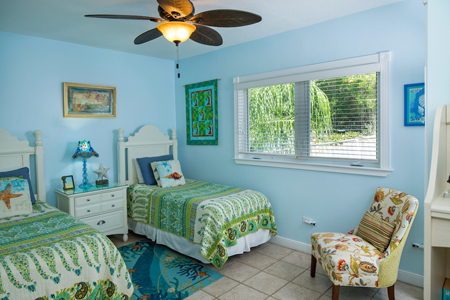 The Aqua room, has two twin beds, often converted to a king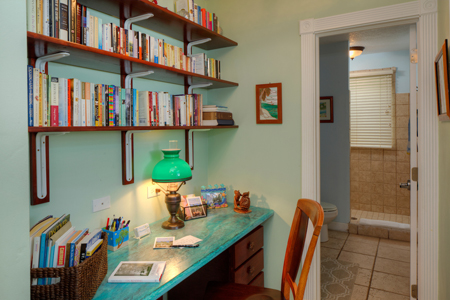 A custom library offers a wide selection of books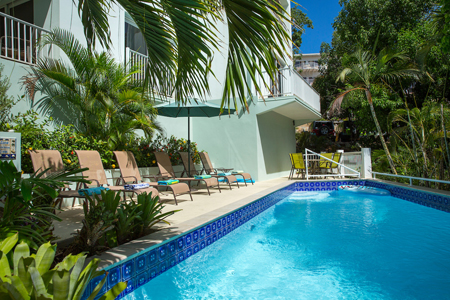 Relax at the pool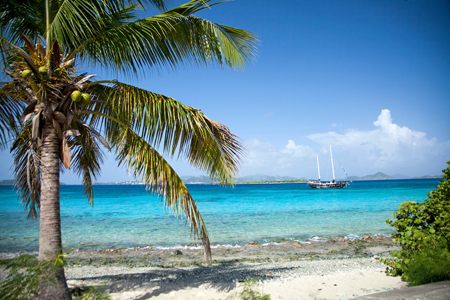 The beach at Frank Bay is a very short walk away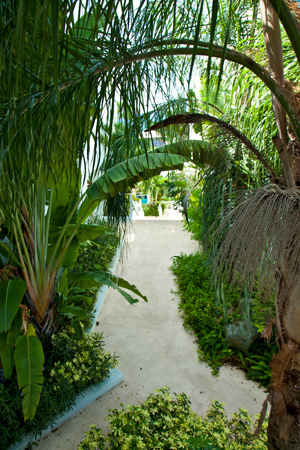 Garden walk to pool area


Road Entrance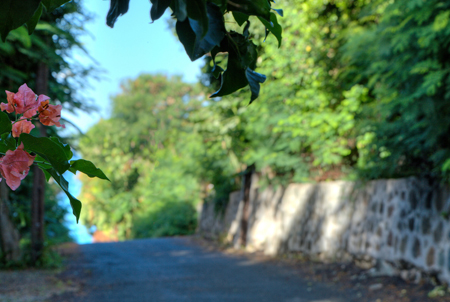 Car: Recommended
Tropical Blessings is in a charming neighborhood with lots of permanent residents, not just vacation rentals. The lane is so narrow that two vehicles can barely pass. The location is so close to town, but just far enough away. As a former island resident I have a wealth of recommendations and suggestions to offer. Feel free to ask. I lived on island full time for 11 years so I have a pretty good take on things. I'll be glad to help you. When you make a reservation I'll share many suggestions and personal recommendations with you. It will be my pleasure to help you with plans for a really fantastic vacation...and if it hasn't happened yet, you'll fall in love with St. John, too. After all, St. John is affectionately known as Love City!

Amenities
Living

Entertainment

Kitchen

Central Air Conditioning
Clothes Washer/Dryer
Hair Dryer
Iron & Board
Linens/Towels Provided
Parking Off Street
Telephone
Outdoor Grill Gas
Smoke-Free Villa
2 Covered Outdoor Terraces
Beach Towels
Beach Chairs
Several Coolers

Broadband Access
WiFi Internet
Books
CD Player
DVD Player
Games
Music Library
Stereo
Satellite / Cable
Television
Toys
VCR


Catering Available
Coffee Maker
Cooking Utensils
Dishes & Utensils
Dishwasher
Ice Maker
Microwave
Oven/Stove
Pantry Items
Refrigerator
Toaster
Dining for 6