Other St. John Animals
All photos by Rick Falkenberg except where noted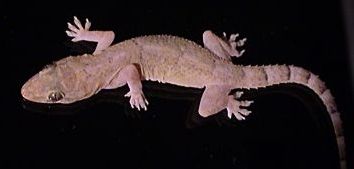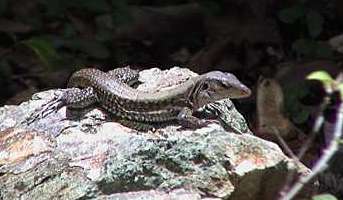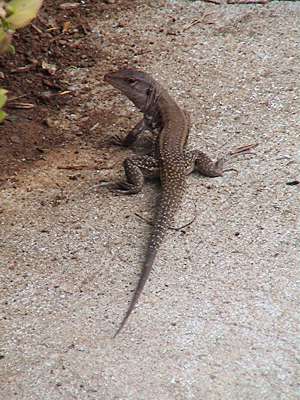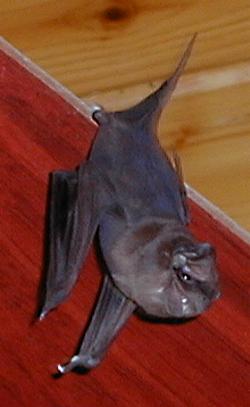 photo by Andy Gordon
Bats are said to be the only animal that is native to the Virgin Islands. Bats can be found in caves in less populated areas of the islands and are sometimes spotted flying at night. It is not uncommon for several dozen bats to roosts together in a cave. They are primarily insect eaters and nectar drinkers however there is a fisherman!
The fisherman bat is a threatened species in the Virgin Islands. The bat roosts in caves near the sea, woodlands and in roofs of old houses. Through the use of echolocation or sonar, the bat detects ripples caused by fish swimming close to the water's surface and uses it's long, curved claws to catch them, thus the name fishermen bat. They are good swimmers and they use their wings as oars. The species' numbers have greatly declined because of coastal development.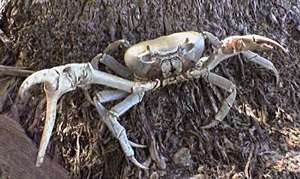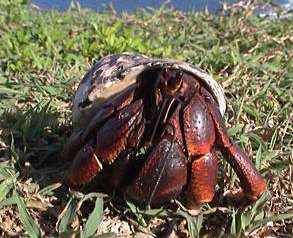 Hermit Crab
Hermit crabs have soft abdomens which require the protection of a shell. They do not make their own shell, therefore as they grow they must find larger shells to occupy. Their lives are spent searching for and occupying shells of other animals. The hermit crab in this picture is donning a whelk's shell. Other crab species found in the Virgin Islands include the ghost crab that can be seen quickly moving along beaches and a few species of land crabs that burrow into the ground and can often be seen at night or just peering out of their holes in the day.