The Yawzi Point Trail
This trail is .3 mile and leads from Little Lameshur Bay Road (near the beach) through thorny scrub vegetation to isolated coves. Years ago people afflicted with the disease yaws had to live in isolation on this narrow peninsula.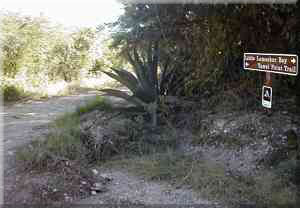 The trail sign
Looking back toward Little lameshur beach from the trail.

Many large yucca-type plants along the trail.

And large cactus too.


Along the trail is a salt flat pond area that is really cool

The overlooks are just wonderful.

Just beautiful!