Welcome to the Yoga in Paradise DVD web site.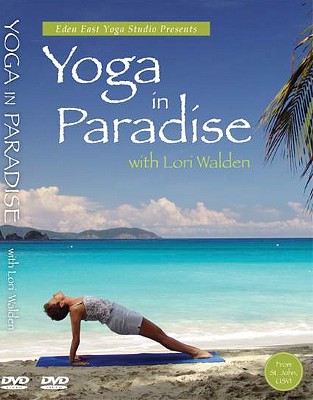 This yoga DVD offers an informative introduction, warm up, flow, cool down, grounding and centering. The different sections may be used as a mini-class for beginners or they made be done together for over a full hour of yoga for the more advanced. Filmed on Little Cinnamon Bay St. John, USVI. Come and join Lori Walden in Yoga in Paradise to begin or to continue your home practice.
Filmed on the beautiful little island of St. John, this dvd is packed with breath-taking scenes of the island that Lori has called home since 1992.
Lori began her own personal yoga practice while she was pregnant. After a natural childbirth and a speedy recovery, yoga quickly became an essential part of Lori's life. Busy with a family and a demanding full time job, Lori turned to yoga videos in the privacy of her own home in order to fit a physical practice into her already busy schedule.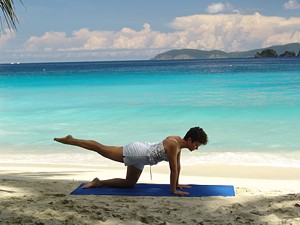 "I can not imagine my life without yoga. It is a key factor in keeping me grounded, balanced, and very optimistic about life and the universe," said the former stress-out Real Estate Broker. Lori still sells real estate on her beloved island but does so with a much more upbeat attitude than in the years past.
Lori Walden is a Certified (200 hour) Kripalu Yoga Teacher and has maintained a regular home practice for many years.
Fill out our order form ($26.22/ea. includes shipping)
Click Here for order form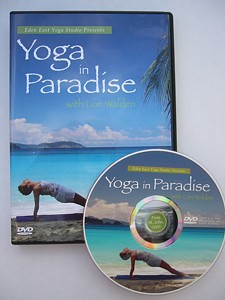 For more information you can call Lori at 340-693-5354/340-513-1874