island catering, food prepared at your villa, locally made hot sauce, villa services, wedding catering, wedding packages, st john house rentals, st john charter boats, sailing charters, weddings on st john, beach wedding, jewelry, st john beaches


Food

Blind Betty's Hot Caribbean Concoctions,
located on St. John in the Virgin Islands is in the winner circle again for 2004 Awards. Our hot sauce products are unique blends of Caribbean flavors and have been warming the judges hearts for the past several years. Visit my recipe page for some fresh ideas of the versatile uses for these Caribbean sauces.

Taste of Paradise

This full spectrum of food products offer a variety of Caribbean flavors and spices. From the unique to the hot Habanero, the Taste of Paradise titillates the palette and leaves the memory of the sunny Caribbean on your lips and in your dreams. Recently seen on TV Food Network's "Food Finds", Cheryl shared her secrets of 'Some Hot, Some Not' and filled her Cruz Bay kitchen with the sweet heat of Habanero.

Katilady Katering
KatiLady Villa Services will provision your villa prior to your arrival.
Or...
KatiLady's Private Chef Services will prepare any or all meals for you during your holiday stay or wedding/honeymoon. Our Chefs will either prepare dinner for you and and deliver it ready to eat or prepare dinner in your villa, serve you and leave your kitchen sparkling clean.
Complete Wedding Packages

East West Catering
Full and part-time residents all thought it would be great if they could just call me up and have entire meals dropped off that are ready to either heat or plate and serve. And then there's that special event where you want us to come in and do everything. I created a company with provisioning, gourmet take-out and traditional catering to please visitors and residents alike, with a style containing influences of both Asia and the Caribbean with a little of the Mediterranean thrown in.



This site has been renovated and is maintained by Dorie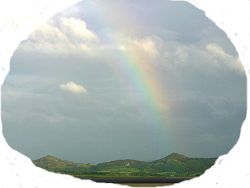 In Loving Memory of Andy,
who passed away May 20, 2007
back to the top